---
---
Testimonials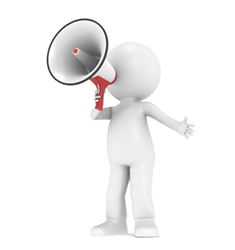 Wideford Medical Writing is committed to providing a friendly, affordable and cost-effective service to satisfy your medical writing needs. We strive to provide you with medical writing of the best possible accuracy that is in-line with your brief, and delivered on time and within budget. For more information, please visit our Services pages. Alternatively, please contact us by phone on +44 (0) 7766 480818, or by e-mail at info

wideford.co.uk.
For testimonials from some of Wideford Medical Writing's satisfied clients, please see below.
"…Kevin West at Wideford Medical Writing provides an excellent medical writing service. He understood the brief quickly and comprehensively and added valuable input to the project. I found him very meticulous in his research, writing and editing which was augmented with a sound technical understanding of the therapy area. His first draft of the project was accurate and compressively encompassed the parameters of the brief…"
Alan Crofts, Managing Director at York Town Technical Market Access.
"…A very professional and excellent medical writer. He understands getting the balance right between science and commerce, gets things done on time and offers good value for money. He also is very easy to work with, although has no problem in disagreeing with a view if he feels that something is going in the wrong direction. If you need someone to write for you, whether a scientific document, business review or a layperson's magazine article, Kevin West at Wideford Medical Writing is the right person to contact..."
Lee Smith, Managing Director at GreyRigge Associates Ltd.
"… A superb editor with very high standards and attention to detail. His knowledge of PowerPoint and formatting work is also excellent.
I was indebted for the editing work he completed for me, on time and on budget. Kevin was great to work with, we worked together on-line, which went very smoothly. I would highly recommend Kevin's services and look forward to working with him in the future…"
Julie van Onselen, Managing Director at JVO Consultancy.
"Kevin West at Wideford Medical Writing is a fantastic medical writer. He has an attention to detail both in the content and presentation of writing projects. Coupling this ability with top rate project management and organisational skills means that Kev is a perfect addition to any project team.
I have worked with Kevin over a range of different projects and companies and have always been impressed by both his professional approach
and his personable demeanor. I can recommend him highly."
Dave Andrews, Director at Meridian HealthComms.
"...Many thanks indeed for putting together such a comprehensive first draft. The quality of your writing is high, and I'm delighted with this..."
Katy Pocock, Director at GK Pharmacomm and Events Ltd.